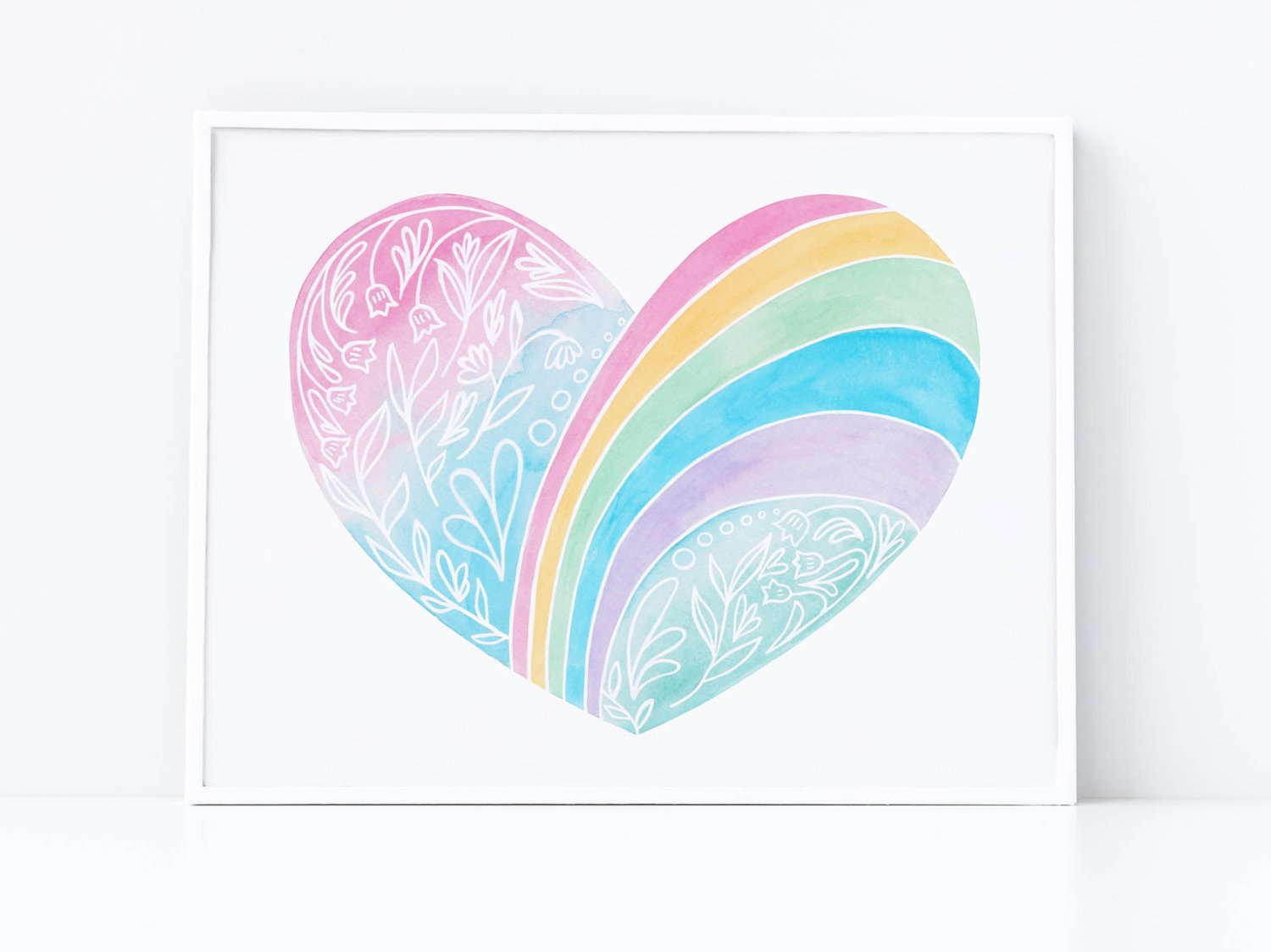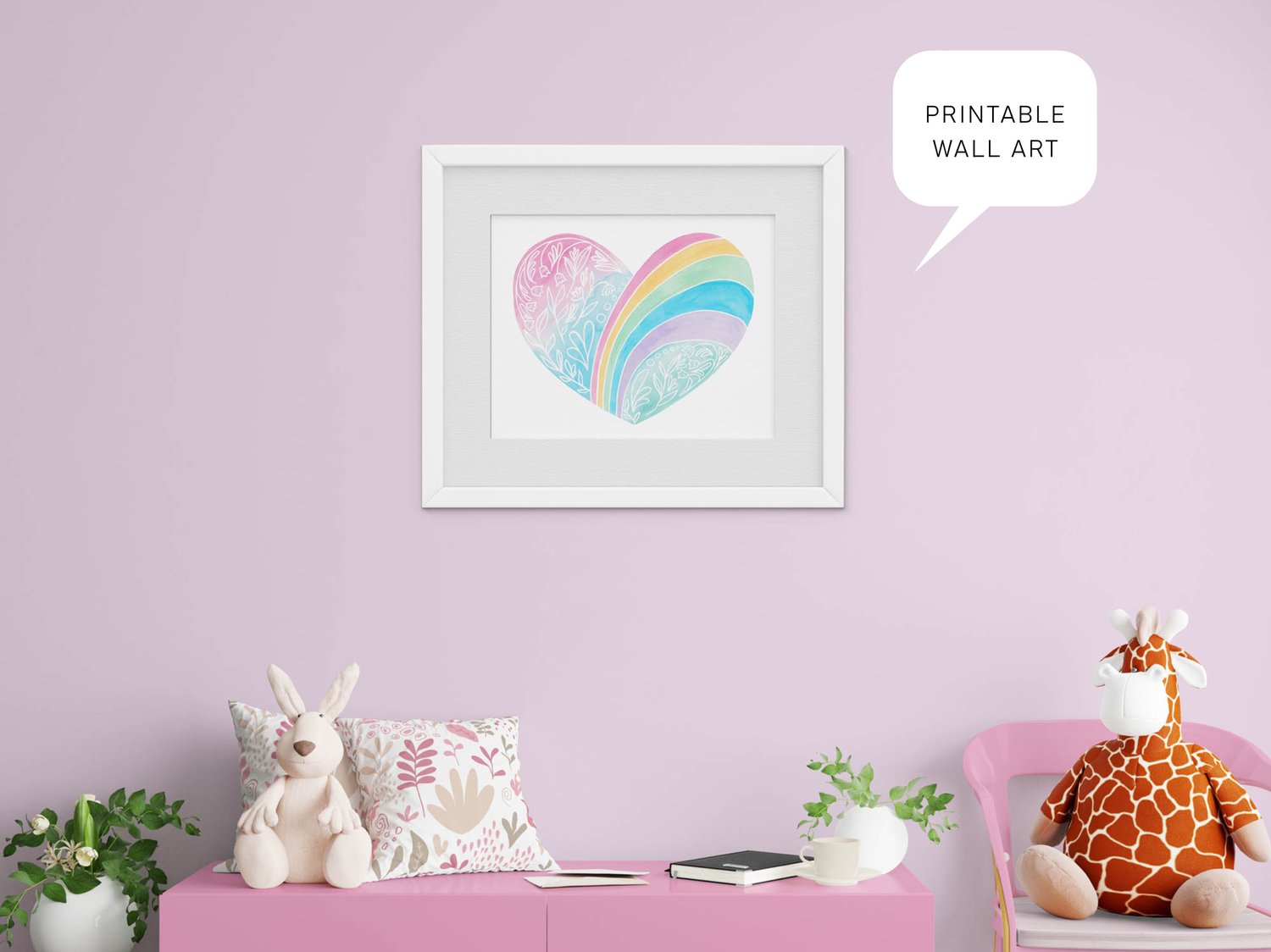 Watercolor Pastel Rainbow Heart - printable wall art poster in 4 sizes - optional personalization
Our Watercolor Pastel Rainbow Heart Printable Wall Art Poster is a beautiful and unique addition to any home. This beautiful poster is available in four different sizes to suit your needs and is customizable with optional personalization, making it the perfect gift for a loved one or a treat for yourself.

The poster features a beautiful watercolor pastel rainbow heart design with floral motifs, adding a touch of color and whimsy to any room. With the option for personalization, you can add a name, date, or meaningful message to the poster, making it a truly special and one-of-a-kind piece of art perfect for decorating a nursery or a child's bedroom. Print as-is or personalize it with a child's name. This customization option also makes it a thoughtful gift!

The Watercolor Pastel Rainbow Heart Poster is easy to download and print at home, allowing you to decorate your space in a matter of minutes. Alternatively, you can take the file to a professional printer for a high-quality finish. Available in four sizes, you can choose the perfect size to suit your space and style. Whether you want to make a statement with a large poster or add a subtle touch of color with a smaller size, there's an option for everyone.

Sizes included:
▸ 24x18 inches
▸ 17x11 inches
▸ 10x8 inches
▸ 6x4 inches

Template info:
▸ Personalize it with a name or phrase – change fonts, text sizes, and text colors too!
▸ Add your own images
▸ Edit online with Canva – no need to download new fonts or software
▸ Download as a PDF, JPG, or PNG file

This wall art is for personal use only.